About DS Game Maker
DS Game Maker is software for developing Nintendo DS homebrew games with drag-and-drop visual coding, the C programming language or with its own language called DBAS (Dynamic BASic).
It was originally developed by James Garner with contributions by other developers from roughly 2007-2012. DS Game Maker, its website and community forum would continue to be officially available online until 2016 where after they went out of service. Around this time, DS Game Maker version 5.20 was the last official version released which was made to be entirely free with all pro features unlocked.
It would not be until 2020 when a virtual machine edition of DS Game Maker was released enabling DS Game Maker versions 4.9 and 5.12 and its old software dependencies devkitPro version 1.50 and the PALib code library to be run on modern computers using just one .ova file and VirtualBox.
This sparked some interest in updating DS Game Maker to run on modern machines without the use of virtual machines, and so the source code for DS Game Maker was recovered and DS Game version 5.21 was released in 2022 with minor fixes and new features added by DigitalDesignDude.
Features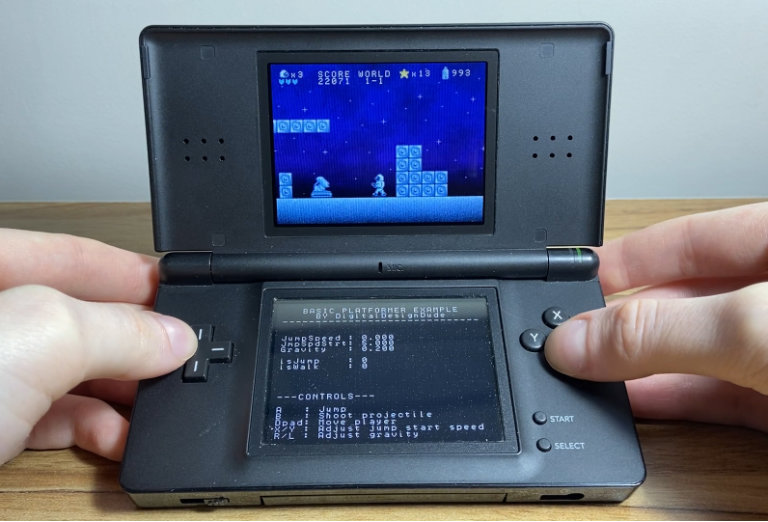 Play Your Games on Nintendo DS Consoles and More
Create Nintendo DS rom files (.nds) that can be played on Nintendo DS consoles using a flashcart.
Host your games on websites using an embeddable Nintendo DS Emulator.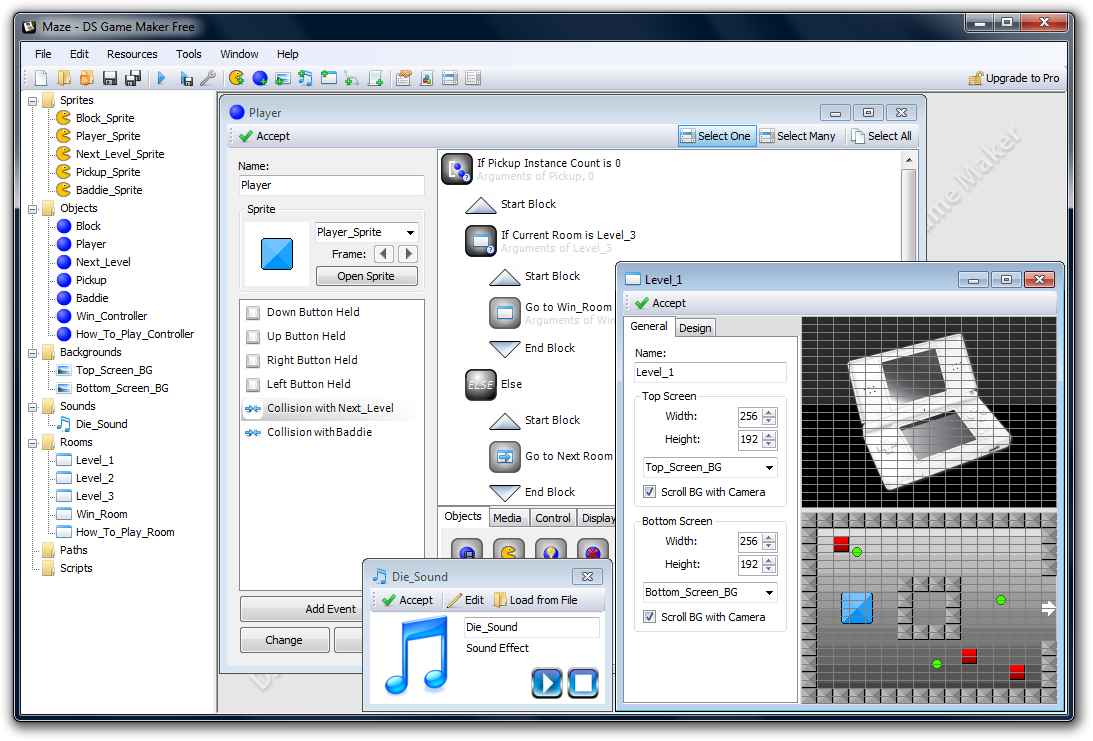 User Friendly Drag and Drop Game Building
Use visual coding blocks called "actions" to define the logic and rules in your games.
Design game levels and plot objects within them using DS Game Maker's room editor window.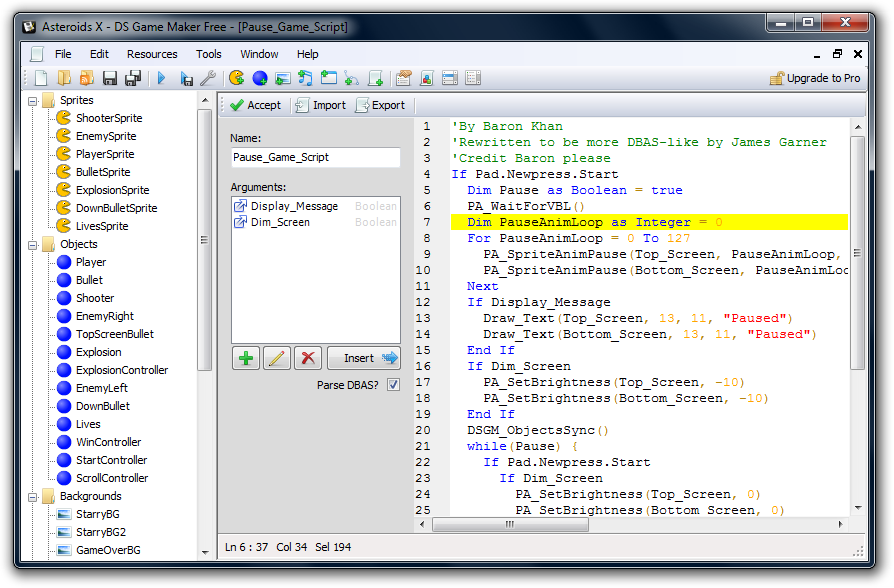 Supports C and DBAS Scripting Too!
Write C Code and DBAS scripts or use them in combination with drag and drop coding.
Leverage DS Game Maker's object oriented programming to make re-useable game objects and scripts that you can use throughout your games.